Am I the only one that figured out masturbation by discovering I could squeeze my thighs together REALLY hard in elementary school math class? No? Just me?
Original piece  here. Alice Mongkongllite for BuzzFeed
You may have your masturbation routine down to a science, but admit it — you're at least a little curious what other people might be doing that you haven't thought of.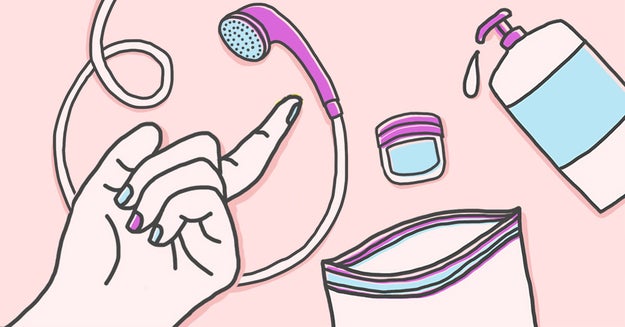 Which is understandable! Masturbation might not be as taboo as it used to be, but we're still not encouraged to be as experimental and adventurous in our solo-sex lives as we are in our regular ones.
To help you get some new ideas, BuzzFeed asked people of all ages, genders, and sexualities to describe the nitty-gritty of how they actually masturbate. Here are tips from our readers with vaginas that you might want to try yourself.
1.

Use two vibrators to actually zero in on where you need sensation.

"RABBIT VIBRATORS ARE A SHAM. Just kidding, but I've never had one line up perfectly with my clitoris when I was also using it for penetration. I finally just sprung for two vibrators and now I keep one on my clit for steady vibrations and use the second one on my G-spot. Life-changing."

—Anonymous, 25/F/Bisexual
2.

Sit in a chair and grind on a (clean) rolled up towel.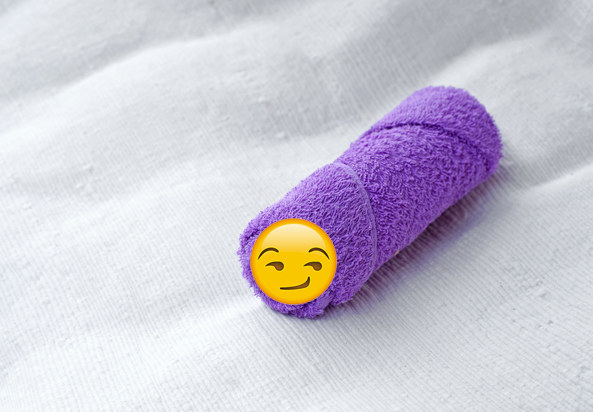 "I'll get my chair, put a pillow, put a rolled underwear or towel (shaped like a penis) and then cover the entire pillow with cloth. I get naked, woman-on-top position and just start to grind until come."
—Anonymous, 25/F/Straight
3.

Or do the same, but using a vibrator instead.

"I have several vibrators, there's one I especially like — it's a G-spot massager and when I masturbate with it, I straddle it on a chair and have a pair of pants in between the chair and vibrator and it's such as AMAZING hands-free orgasm!"

—Anonymous, 20/F/Pansexual
4.

Watch yourself in the mirror as you masturbate.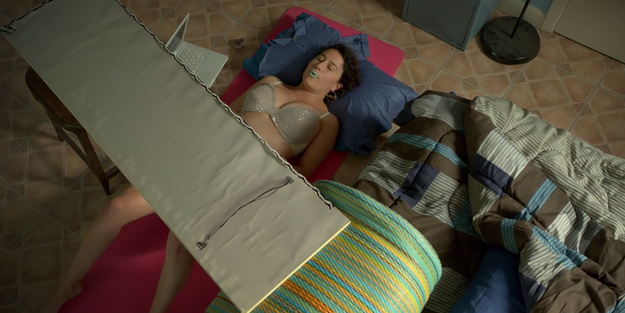 "Something about seeing myself come makes me crazy horny. Sometimes I ride a dildo while sitting in a chair in front of the mirror so it's like watching myself in cowgirl position. Other times, I'll lay down in front of a mirror."
—Anonymous, 27/F/Bisexual
5.

Be liberal with the lube.

"It's not just for partnered sex. It makes all the sensation better!"

—Anonymous, 27/F/Straight
6.

Tense and relax your thighs and butt cheeks while you're at it to help the sensation build up.

"I have had major sore thighs the next day and declared my pain to people wondering how it happened, then remembered and wished I hadn't said anything. Whoops."

—Anonymous, 18/F/Straight
7.

Don't be afraid to switch up your position — on your back, on your side, on your stomach, on your knees, whatever.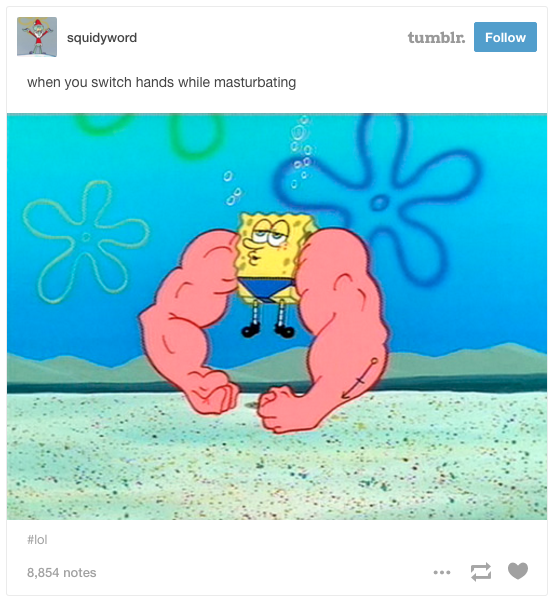 —Anonymous, 24/F/Bisexual
8.

If clitoral stimulation is usually too intense for you, circle around it instead.

—Anonymous, 26/F/Bisexual
9.

Make creative use of a pillow.
"I have only ever gotten off with one tried and true method when I masturbate: I grind against something (usually a pillow) while rubbing my finger back and forth across my clit."
—Anonymous, 33/F/Queer
10.

Use your vibrator everywhere but your clitoris or vagina first.

"I like to tease myself, so I'll use a vibrator around my belly button and work my way down slowly, which usually does the trick to get me turned on."

—Anonymous, 18/F/Gay
11.

Cross your legs for added pressure on your clitoris.

—18/F/Straight-ish
12.

Replicate what's happening in whatever porn you're watching with your hands or toys.

—Anonymous, 26/F/Straight
13.

Or time your movements to music.

"I masturbate to music. It's the most incredible feeling to find a song that has a buildup and having an orgasm as the music drops is the most intense feeling ever! Far better than any orgasm I have without. I can't get off to every song — it takes time to find out what works and what doesn't."

—29/F/Straight
14.

Lay on your stomach and rock down on your bed.

"I lie on my stomach (usually on my bed, but when I discovered this technique as a kid I used a sheepskin rug). My arms are straight at my sides and my head is turned to one side. My legs are bent at the knees, so my feet are up in the air. I develop a fantasy in my head and as I start to get turned on I rock/rotate/grind my hips/clit into the bed and do it with increasing intensity until I come. The orgasm is equal parts fantasy and friction."

—Anonymous, 39/F/Lesbian
15.

Go toy-free for awhile.

"I got to a point where I used vibrators so regularly that I couldn't get off without them, with my own hands OR my boyfriend. So I retired them and started experimenting. It took awhile to be able to orgasm again but I eventually figured it out. And when I eventually reintroduced toys (in moderation), it was that much more intense."

—Anonymous, 30/F/Straight
16.

Slowly drag a string of (clean new) beads between your legs.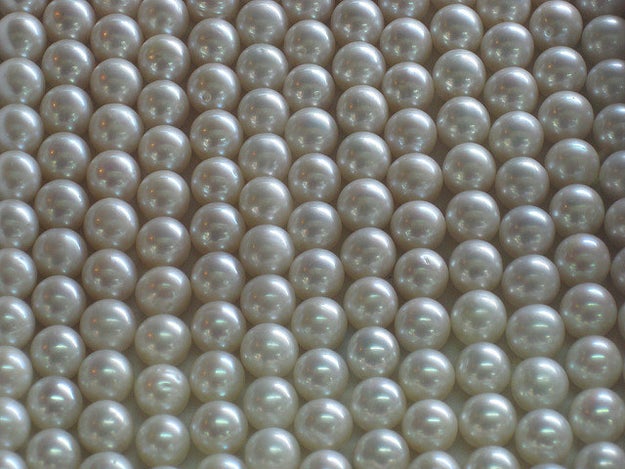 brownpau / Flickr / Creative Commons
"It hits my clit, but also is an interesting sensation between my butt cheeks, too."
—22/F/Bisexual
17.

Treat your clitoris like a little penis.

"I find that instead of rubbing, tugging my clitoris up and down like I'm jacking off a penis is more effective."

—19/Trans Man/Queer
18.

Bring your (waterproof) toys into the bath for more room to move around and ~get messy~.

"I suction cupped a dildo to the side of the tub and used a vibe to stimulate my clit. A+"

—Anonymous, 23/F/Bisexual
19.

Or go straight for the shower head instead.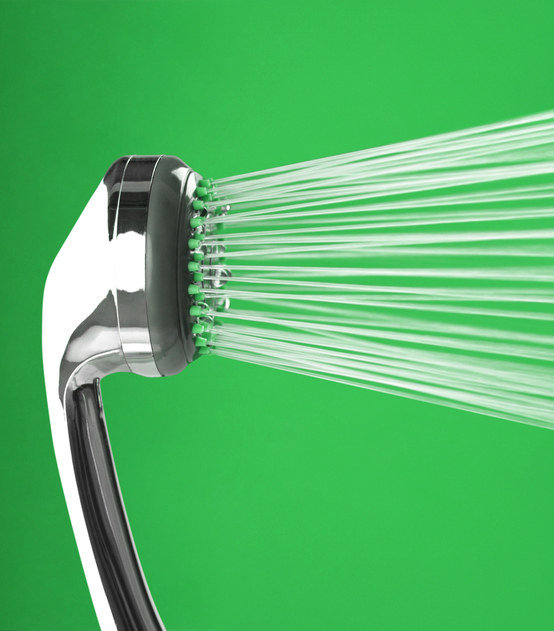 "My favorite place to masturbate is in the shower with the shower head. I turn down the lights and start my shower hot so the bathroom is nice and steamy. I change my shower head setting so the flow is steadier and cooler. I keep that shower head on my clit. The pressure from it feels amazing and I can orgasm in less than five minutes."
—Anonymous, 27/F/Straight
20.

Splurge on the Magic Wand. Just do it.

"I haven't met a woman alive who hasn't been successful with the Hitachi. Like, if you have trouble orgasming, just do it. It gets the job done quickly."

—Anonymous, 35/F/Asexual
21.

Add nipple clamps to your arsenal — or use bobby pins as a make-shift option.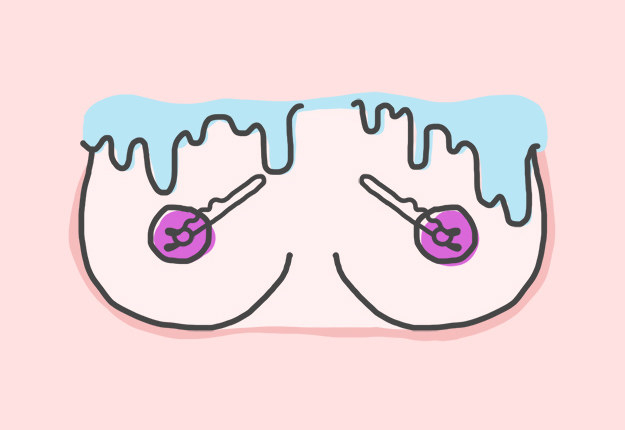 Alice Mongkongllite for BuzzFeed
"Since I'm too chicken to actually buy nipple clamps, I use a bobby pin on each nipple, just enough so it hurts a little. The bobby pins actually make it easy to tug on if I want a little extra sensation."
—Anonymous, 33/F/Bisexual
22.

Rub yourself down with massage oil.

"I like to really pamper myself when I masturbate. Candles, mood music, the whole bit. It's especially important to work myself up by massaging my whole body with oil before I even touch myself down there."

—Anonymous, 27/F/Pansexual
23.

Try a ~diamond formation~.

—Anonymous, 26/Female/Heterosexual
24.

Don't be afraid to try butt stuff with a plug or anal beads.

"Sometimes I treat myself to my G-spot vibrator and butt plug, and it'll have me coming within a minute."

—Anonymous, 23/Agender/Asexual
25.

Take your time with turning up the vibration.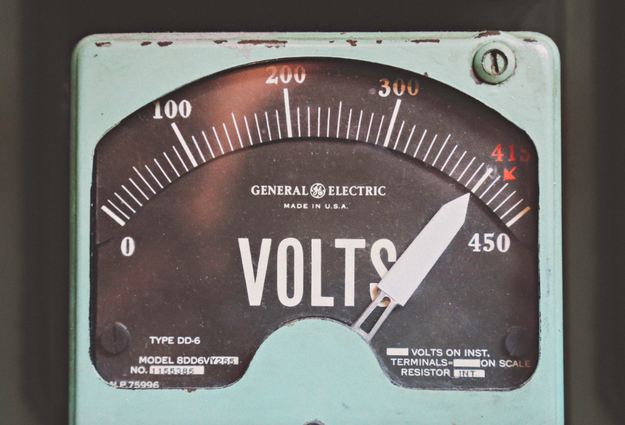 "I really like to tease myself by only upping the vibration level every few minutes, one notch at a time. By the time I'm ready to come, I come HARD."
—Anonymous, 24/F/Lesbian